Sleet Insulated Overshoes
Extremely robust and warm overshoes for optimal protection against the wind, wet, and cold.
Designed for wet and bitter cold rides — these extremely robust overshoes keep your feet fully covered, warm, and dry without the bulk.
We wanted a do-it-all road bike-overshoe to the highest standard that could also handle deep winter. We've combined aspects of high breathability with effective insulation for a durable shield against the wet, wind, and cold.
Features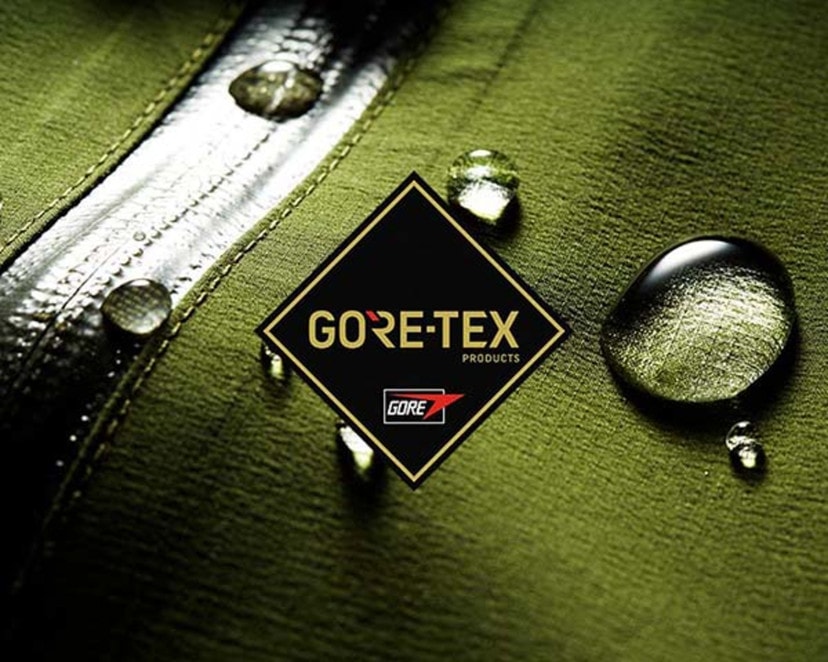 GORE-TEX PACLITE® Plus
The two-layer construction has a GORE-TEX membrane laminated to an abrasion-resistant outer face textile resulting in durable weatherproof protection. Exceptionally packable and lightweight, it comes with the GUARANTEED TO KEEP YOU DRY™ promise.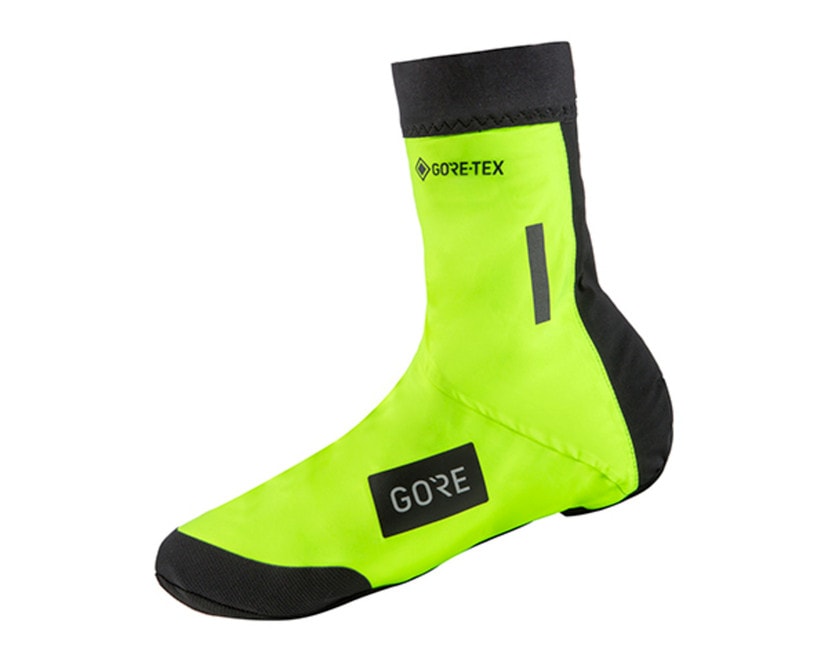 PrimaLoft® Gold Insulation Cross Core™
The PrimaLoft® Cross Core™ platform provides comfort and lightweight thermal coverage through aerogel-infused fibers, engineered to insulate crucial areas, with a comparable level of warmth as down.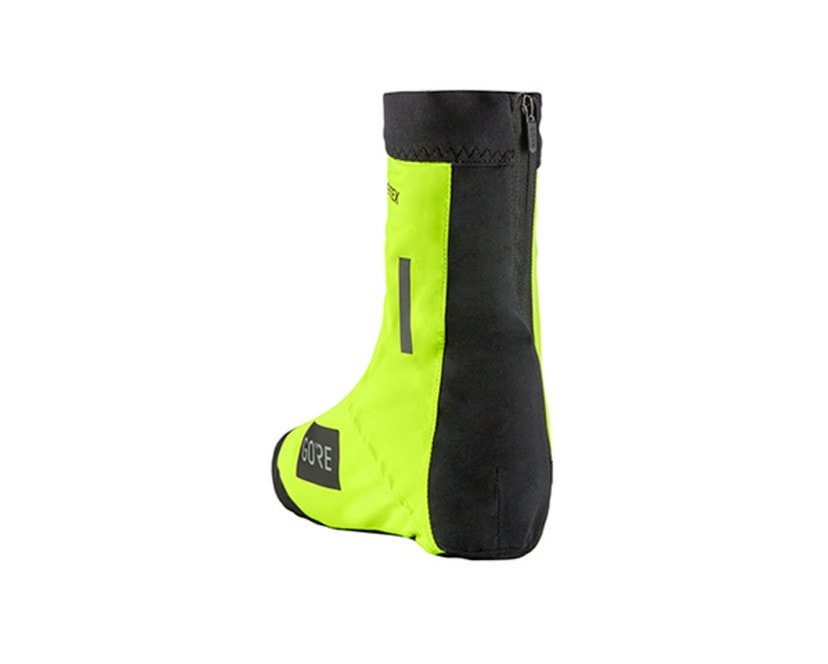 Ergonomically placed zipper for ease and comfort
The zipper between the achilles tendon and ankle bone makes maneuvering on and off easier and your cadences more comfortable.
Details and Materials
Uses recycled materials to reduce waste
High abrasion protection in high wear areas extends life span
Durably waterproof
Totally windproof
Extremely breathable
Insulation
DWR treated spacer cuff seals around the calf for additional water protection
Reflective details

Weight: 

120 grams
Main Fabric: 100% Polyester
Insulation: 90% Polyester (Recycled), 10% Polyester
Lining: 100% Nylon
Technology Overview
GORE-TEX
At the core of GORE-TEX technology is an extremely thin membrane that's durably waterproof, windproof, and breathable. It has over nine billion pores per square inch. Each pore is 20,000 times smaller than a drop of water, but 700 times larger than water vapor — or sweat. This means that rain is kept out while perspiration vaporizes, so you'll stay dry no matter what.

Learn More
Size Guide
Socks Sizing
| SIZE | US-MEN | US-WOMEN | IRELAND & UK | EU |
| --- | --- | --- | --- | --- |
| S | 3.5 - 5 | 4.5 - 6 | 2.5 - 4 | 35 - 37 |
| M | 6 - 7.5 | 7 - 8.5 | 5 - 6.5 | 38 - 40 |
| L | 8 - 9.5 | 9 - 10.5 | 7 - 8.5 | 41 - 43 |
| XL | 10.5 - 12 | 11.5 - 13 | 9.5 - 11 | 44 - 46 |
| XXL | 13 - 14.5 | 13+ | 12 - 14 | 47 - 49 |